Went with Skirving today 2 a sensational Chili Cook-off; easily the best possible way I could've spent my Sunday afternoon following another Olive evening.

There were 7ish teams including Chef Matt and his Tardy Assistant (moi) entered as The Uncertainty Principle with a self-titled debut Chili.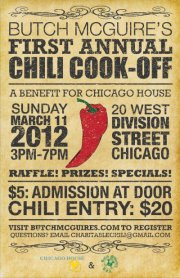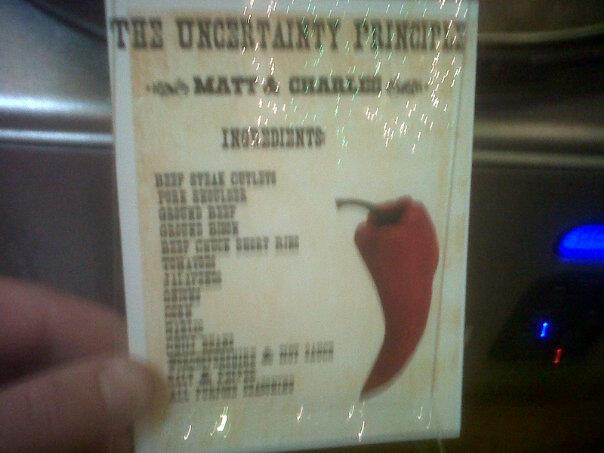 Skirving killed it with 5 meats and a signature "Kick at the end."
Please comment/like this post on Facebook and do what else you will what it as specified below. I am experimenting with a Public Domain Footer for my 2012 works, this is a re-mix of 1 I made in 2011 for the danoff dot org index. What do you think? htricker@yahoo.com @danoff @mrd 
* * *
Text Copyright (C) 2012 by Mr. Danoff's Teaching Laboratory (http://mr.danoff.org). All Rights Abandoned under the Unlicense and Creative Commons 0This is a free and unencumbered writing released into the public domain by me, Charlie, the author of the work. You have my permission to rIP!, remix, kopimi, mashup, publish, distribute and do anything else you want to it without attribution or compensation. Please change this work and share it with the world. E-Mail me (htricker@yahoo.com).


To the extent possible under law,

Charles Jeffrey Danoff

has waived all copyright and related or neighboring rights to

Chillin w/Chili & Chi CityChicagolandians

. This work is published from:

United States

.