China Diary: Day Forty
Monday, October 5th, 2009
I have Monday through Thursday off this week, giving me an excellent chance to travel around and see some new parts of China. I have chosen to pass on this opportunity, deciding instead to stay at home and work on my computer.
There are financial concerns, but mainly it is because I have been walking around for months now thinking about my personal homepage, teaching homepage and other websites, but have done very little work towards actually creating them. I decided investing this time into creating these things is more important than traveling at the moment.
To start my week of work off with a bang, I stayed up till almost 4 AM Sunday night surfing the web and chatting on the phone with my father, then did not wake up until after 1:30 Monday afternoon.
Managed not to get too angry at myself, and instead start simply working. Wrote a diary entry, cleaned myself up and ate a late lunch with Stuart, who'd had a very productive day.
I then headed to Linghu park, to sort through my goals, and develop a plan for the week. Stayed there processing until nightfall. For dinner Stuart and I feasted on absolutely delicious chow mein, that only cost 3.5 quai each, 30% cheaper than the previous spot we'd been going for chow mein, and more delicious to be honest.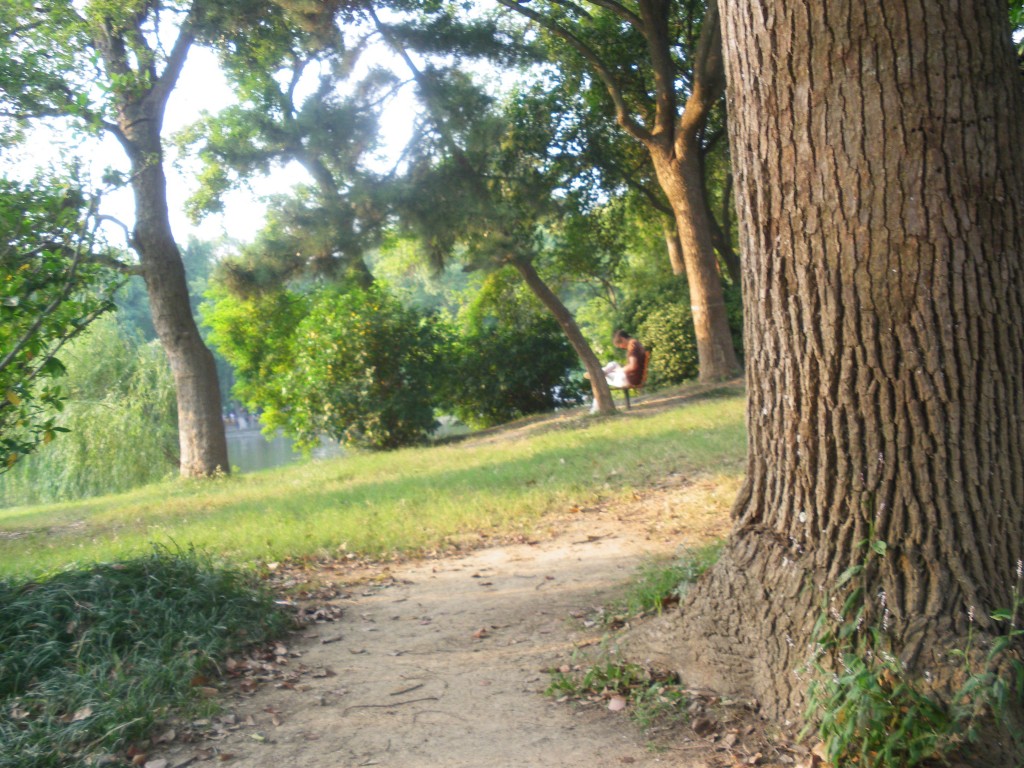 Got back home, sat down on my computer and set about creating my personal homepage. Ran into some difficulties, but nothing insurmountable, and by the time I laid down for sleep my first html site was up.

This is what it looks like now.
China Diary: Day Forty One
Tuesday, October 6th, 2009
Tuesday was a nice combination of work and play.
Managed to get out of bed by 5:30, then had a nice A.M. of writing, studying Chinese, catching up on emails and lesson planning with Stuart. For lunch we went to next door noodles where we had not gone for almost a week. Stuart refers to their  dish we always eat as comfort food (likely related to the one song phenomenon] and it was comfy as always.
Aside from afternoon stop at the big supermarket, I spent the afternoon designing and uploading "Mr. Danoff's Teaching Homepage" with far less trouble than my personal one gave me the night before. These sites have been bouncing around in my mind since at least the start of 2009. It was nice to finally get them up.
To play at night we invited Chen and Zhong over for a delicious steak and potatoes dinner cooked by Stuart while watching the terrible "Saw". After the meal we headed to the river.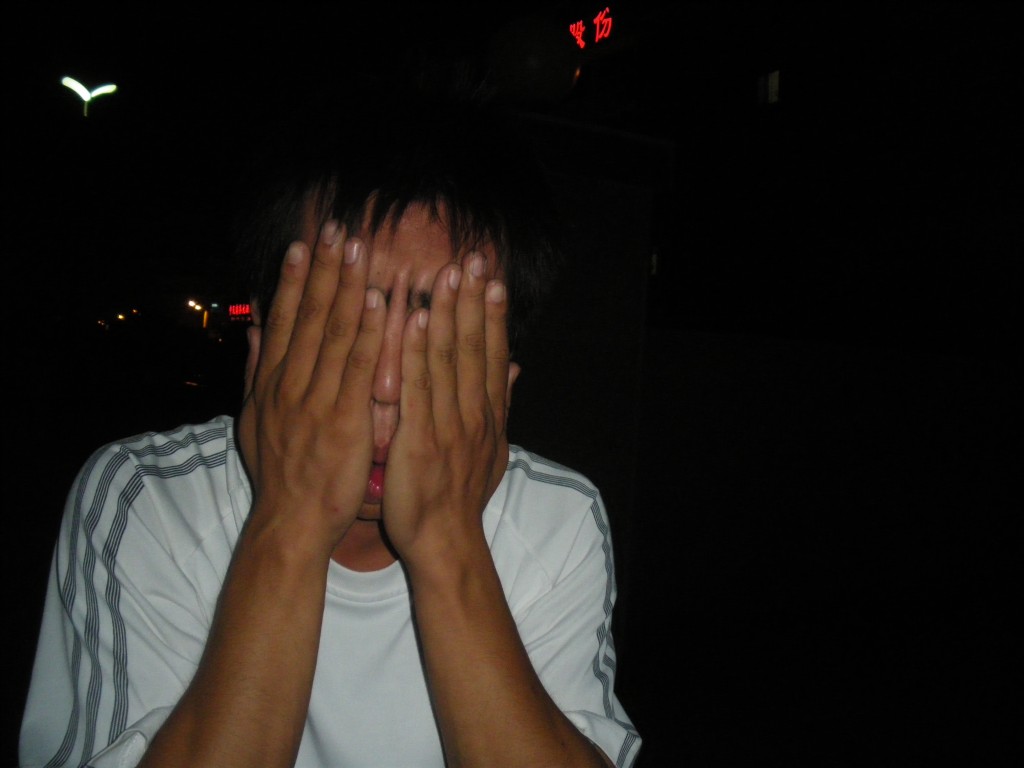 The text of the October 5th, 2009 entry was mostly written in the morning of October 6th, 2009. The text of the October 6th, 2009 entry was mostly written in the morning of October 7th, 2009.
---
Images
1 the view from my linghu park seat
2 the first danoff.org
3 the effect of the saw film
4 time
5 friends
All 5 images are copyright 2009 Charles Jeffrey Danoff, all rights reserved.
---