20:22 on 11 July 2011
Inbound Purple Line
Friday night Brad and Ali
Br-ali are the cute couple on my left, shots from a visit of theirs.
were happily married.
They were kind enough to invite brad's scalywag homies from college.
Following a beautiful ceremony early Friday evening, the reception was at "Market Street" this slick venue with a massive indoor courtyard (avec skylight) where we ate dinner, then took heavily to the drink and dance floor.
A beautiful evening was followed by a beautiful day spent living like local Minnetonkans, out on the lake.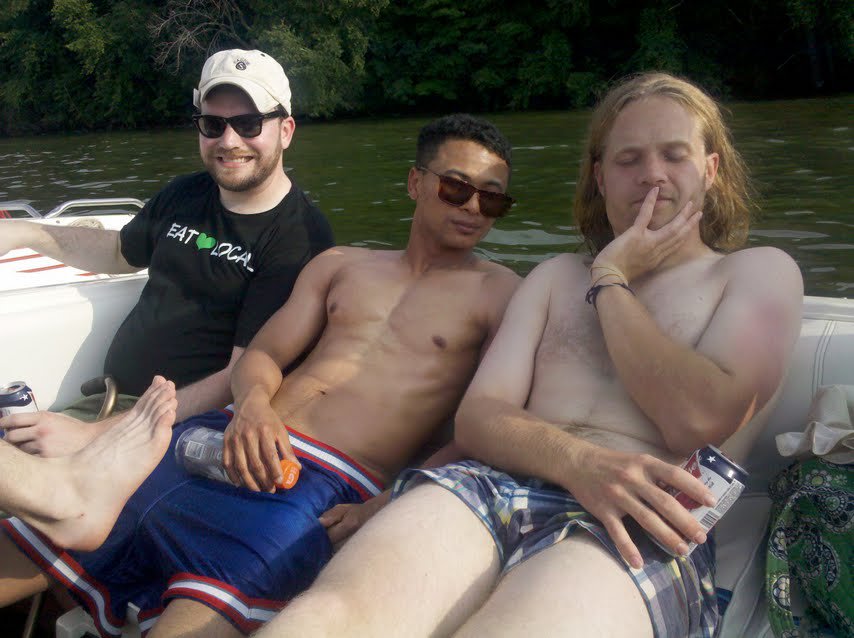 Time sorta melted away out there. As the sun did inevitably slip away, our captain (Brad's boy Ian) conducted us to Filbert's a tasty joint made even tastier that instead of a car parking lot, all the locals competed for spots with their boats.
Photographs (from top): Red carpet shot from the Entourage Weeknights Wandering Red Carpet's Chicago Max Bar. Next photos from the wedding are courtesy and Copyright © 2011 Kevan Hayat. All Rights Reserved Worldwide. Final shots courtesy and Copyright © 2011 Alex Moaba.