CHICAGO (189 Sep. 2012) -
The most avant garde basketball mix tape ever:
And how far we have come in the future (i.e. now, 2012) compared just to 1997 when The Fifth Element (IMDB / Wikipedia) portrayed a fantastic vision of days to come, yet they still had a character getting blow up in a phone booth. Light-speed-esque space travel across the galaxies, but the 2nd in command bad guy still killed a subordinate by exploding the telephone booth occupied by said subordinate.
The fact that blowing up a telephone booth from a remote location to kill a henchman whose failed you is novel, pales in interesting-ness compared to the fact in 1997 a hollywood movie portrayed a vision of life in the future 23rd Century,
without cell phones.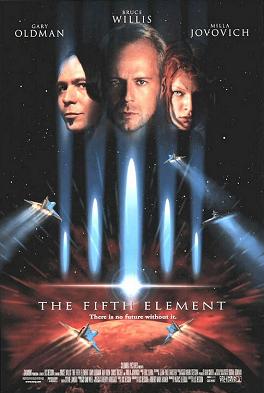 Sources
The Fifth Element. (2012, September 16). In Wikipedia, The Free Encyclopedia. Retrieved 03:05, September 20, 2012, from http://en.wikipedia.org/w/index.php?title=The_Fifth_Element&oldid=512855069
IMDB http://www.imdb.com/title/tt0119116/
Image http://en.wikipedia.org/w/index.php?title=File:Fifth_element_poster_%281997%29.jpg&oldid=410508756
Video: "DAVE CHAPPELLE AND 1″ Uploaded by SolDzzza on Nov 4, 2011 http://youtu.be/J7AiAVuad5s
Corrections
An earlier version of this post had the incorrect date. On a related note, the blog itself is set to GMT+8 Beijing Time, because I started this version of the blog (wordpress.org on my own dreamhost) following the first wordpress.com version … which is why the "Left in Front" weblog time is saying September 20th. Chicago[where I now live]'s currently UTC/GMT -6 hours CDT – Central Daylight Time.